Quick Fact
The Great Cherokee Nation was once the largest of all southern tribes, with an estimated population of 25,000 prior to the arrival of European explorers.
Land of the Cherokee Nation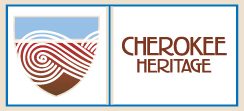 The town of Cherokee, North Carolina, located within the Qualla Boundary in the far western part of the state, is the cultural center of the Eastern Band of Cherokee Indians. Here, in this nation-within-a-nation, on a remnant of their once vast homeland, about 8,000 members of the tribe live, work, and raise their families in the Blue Ridge mountains of North Carolina.
12,000 Years of Native American Heritage in Appalachia
Members of the Eastern Band of the Cherokee Indians continue to honor and cultivate the traditions which have guided their culture for thousands of years. The Qualla Boundary, as it has been known for generations, is a small fragment of the extensive historical homeland of the Cherokee. Archaeological and ethno historical evidence indicates a human presence in this area of nearly 12,000 years.
Many of the traditions of the Cherokee people influenced the development of a larger Southern Appalachian culture. In the Big Cove community, early members of the Eastern Band of Cherokee Indians farmed next to immigrant settlers into the 1870s, when the area became part of the larger Qualla Boundary.
Why the Qualla Boundary is Not a Reservation
Though it is commonly referred to as the Cherokee Indian Reservation, the 57,000-acre Qualla Boundary is technically not a reservation because individual tribal members hold title to about eighty percent of the land. Because the land is held in a federal trust, it cannot be sold except to other tribal members.
Explore a Cherokee Heritage Trail in North Carolina
Visitors are welcome to the Qualla Boundary. In the town of Cherokee, visitors have the chance to see traditional crafts in the making, hear the ancient stories and learn about the history of this vibrant, resilient people with visits to the Museum of the Cherokee Indian, the Qualla Arts and Crafts Co-op, and the Oconaluftee Indian Village.
Other Cherokee lands in North Carolina include the 2,250-acre parcel in Graham County, home to the Snowbird community, and 5,575 acres scattered throughout Cherokee County, near the old Cherokee communities of Marble, Grape Creek, and Hanging Dog. You may also be interested in exploring Cherokee heritage in Konehete, Cheoah, and Judaculla Rock.
The Blue Ridge Heritage Trail offers a guide to important Cherokee sites in the mountains of North Carolina. See all Cherokee sites and create your own heritage tour.

The Blue Ridge Heritage Trail is a program of the Blue Ridge National Heritage Area Partnership.