Quick Fact
The former Cherokee town of Cheoah, or "Otter Town," present day Robbinsville, was at the heart of the old Cherokee Nation.
Cherokee Nation's Historic Territory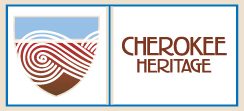 The Great Cherokee Nation was once the largest of all southern tribes, with an estimated population of 25,000 prior to the arrival of European explorers. Believed to be a branch of the Iroquois, the Cherokee Nation included approximately 135,000 square miles in North America and extended from the Ohio River in the north to what is now the state of Alabama in the south.
Today much Cherokee history can be learned by visiting heritage sites in the town of Cherokee, including the Museum of the Cherokee Indian, Oconaluftee Indian Village, Unto These Hills Outdoor Drama, and the Qualla Arts & Crafts coop.
Cheoah, or "Otter Town," at the Heart of the Old Cherokee Nation
Cherokee history can also be found in sites throughout far western North Carolina including the former Cherokee town of Cheoah, or "Otter Town", which was at the heart of the old Cherokee Nation.
Cheoah was located in present-day Robbinsville, in Graham County, NC. Other nearby Cherokee towns included Talula, Connicheloe, Gat astu, Tsudayehi, Stecoah, Tuskeegee, Buffalo Town, and Ustanali. These settlements spread through the valleys along the many creeks and rivers that wind through the mountains.
About 500 Cherokee people lived in the Cheoah Valley before the United States Army forcibly deported Cherokees to Oklahoma on the Trail of Tears in 1838. More than 100 people from the Cheoah Valley hid in the mountains at the time, and remained in their homeland along with nearly 700 other Cherokees in other parts of western North Carolina.
Today Graham County is home to the Snowbird Community, part of the Eastern Band of Cherokee Indians. Around 500 enrolled members live on tribal lands throughout Graham County.
Visitors can learn at the Junaluska Memorial Site and Museum in Robbinsville, North Carolina.

The Blue Ridge Heritage Trail is a program of the Blue Ridge National Heritage Area Partnership.