The Blue Ridge Heritage Trail was conceived as a way to help visitors and residents alike explore the stories of the culture and landscape of the North Carolina mountains and foothills.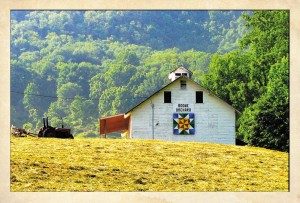 Words and photographs on the signs tell an illuminating story about each site, and together they comprise a remarkable picture of the history and culture of Western North Carolina. They illustrate many aspects of the region's natural and cultural heritage including that of the Cherokee, traditional music, agriculture, and craft.
The Trail is not a "Point A to Point B" trail, but rather many stops throughout the region.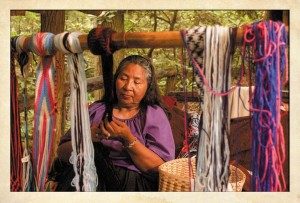 You can enjoy a single stop or piece together several sites by town, theme, or region. QR codes on each sign enable people with smart phones to locate other nearby sites.
This website enhances the Trail with additional information and photos, as well as an interactive map to help you find your way from site to site.
About the Blue Ridge National Heritage Area
The 25 westernmost counties of North Carolina were designated by Congress and the President in 2003 as the Blue Ridge National Heritage Area (BRNHA). This honor was bestowed in recognition of the unique character, culture, and natural beauty of the region and its historical significance not only to North Carolina, but also to the nation.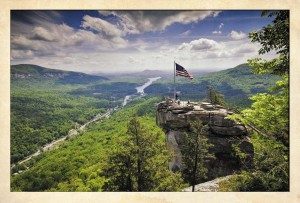 The Blue Ridge National Heritage Area Partnership, a 501 (c) (3) nonprofit organization, is the managing entity for the designation.
The mission of the Blue Ridge National Heritage Area Partnership is to protect, preserve, interpret, and develop the unique natural, historical, and cultural resources of Western North Carolina for the benefit of present and future generations, and in so doing to sustain our heritage and stimulate improved economic opportunity in our region.
The Blue Ridge Heritage Trail is an initiative of the BRNHA and is designed to provide visitors with a quality experience and to strengthen heritage tourism in the region.
Learn more about the Blue Ridge National Heritage Area and its other programs and initiatives.