Quick Fact
The Perry N. Rudnick Nature Trail was developed with the labor of volunteers, including members of the Carolina Mountain Club and local residents.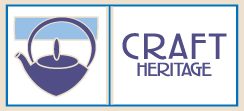 The Perry N. Rudnick Nature Trail opened in May 2002 on the 50 acres surrounding the UNC Asheville Kellogg Conference Center in Hendersonville NC, then home to Craft, Creativity and Design, Inc.
The one-mile trail meanders through three distinct ecosystems—trillium and fern wetland, hardwood forest with rhododendron and mountain laurel, and wildflower meadow.
Through a generous grant from the Perry N. Rudnick Foundation and the labor of the volunteer Carolina Mountain Club and residents from surrounding neighborhoods, bridges were built over streams, boardwalks over wetlands, and a tumbledown larger bridge was reconstructed. The Hendersonville Botanical Club created inventories of the plants, and the Audubon Society tracked birds through the seasons.
The Perry N. Rudnick grant also supported the commissioning of art to be located throughout the trail as a demonstration of the ability of public art to enhance and/or interpret the natural environment on a trail or greenway. There are 14 public artworks on the grounds and trail, whimsical creations in metal, wood, glass and other outdoor resilient materials.
The property belonged to the late Kathryn Arnold and Rufus Kellogg and is presently owned by the University of North Carolina-Asheville. The Center for Craft, Creativity and Design has since relocated to Asheville.

The Blue Ridge Heritage Trail is a program of the Blue Ridge National Heritage Area Partnership.