Quick Fact
Over 200 species of native deciduous and evergreen trees, flowering plants, wildflowers, algae, mosses, fungi, and fern thrive in this botanical preserve.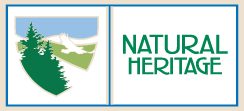 The remarkable botanical diversity and beautiful waterfall in this peaceful glen near Tryon, North Carolina, have attracted nature-lovers, botanists, and picnickers for many generations. Visitors can enjoy the 90-foot falls and native wildflower garden, as well as the over 200 ferns, flowering plants, algae, and mosses by hiking a quarter-mile trail.
The 275-acre glen was named for a young engineer, Charles William Pearson, who scouted the mountains for what was to become the Southern Railroad.  In 1931, the Tryon Garden Club bought the property in order to preserve this unique mountain Glen.  Through the generosity of an honorary member and careful planning of the group, the club members purchased the several hundred acres of this wildlife preserve.  Although open to the public, the property remains under the ownership and protection of the Tryon Garden Club.
Area colleges and universities use Pearson's Falls as an outdoor laboratory, and it is the site of frequent student field trips.
Pearson's Falls is located just off Route 176, four miles north of Tryon, NC, or three miles south of Saluda, NC. Look for signs to the Falls.

The Blue Ridge Heritage Trail is a program of the Blue Ridge National Heritage Area Partnership.