Quick Fact
Mount Mitchell is the highest mountain east of the Mississippi River. It was North Carolina's first state park.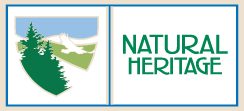 Lofty Mount Mitchell, near Burnsville, North Carolina, rises to an elevation of 6,684 feet and is the highest mountain east of the Mississippi River. The mountain is the centerpiece of the 1,946-acre Mount Mitchell State Park, which is easily accessible off the Blue Ridge Parkway.
Mount Mitchell State Park offers numerous hiking trails as well as a museum, restaurant, concession stand and gift shop. An observation deck, accessible by wheelchair, offers breathtaking panoramic views.
Mount Mitchell State Park contains extensive spruce-fir forest, an ecosystem that is common in northern climes but which is only found in a narrow band in the Appalachian Mountains. This natural community is characterized by evergreens, particularly red spruce and Fraser fir.
Some of the uncommon animals that inhabit Mount Mitchell are the endangered northern flying squirrel, New England cottontail, bobcat, and many species of salamanders. Some of the birds that breed here are more typical of northern conifer forests: red-breasted nuthatch, brown creeper, and golden-crowned kinglet.
Historic Tourism Attraction
Long before it was a State Park, Mount Mitchell was a popular tourist destination. In the 1920s, after the logging operations ceased on the mountain, the former logging railroad from the nearby town of Black Mountain was converted into a tourist train. Three years later, the rails were removed, and the rail bed became a motor toll road. For more than a decade, tourists visited the area along this route, until the construction of the Blue Ridge Parkway put the toll road out of business.
The mountain was named in honor of Dr. Elisha Mitchell, an educator and scientist from Chapel Hill, who died while climbing the mountain in 1857 in his effort to prove it was the highest peak in eastern North America. The grave of Dr Mitchell lies next to the observation deck.
On March 13, 1915, the NC General Assembly passed a bill to establish Mount Mitchell as North Carolina's first state park.

The Blue Ridge Heritage Trail is a program of the Blue Ridge National Heritage Area Partnership.