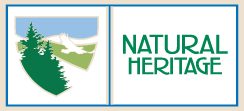 In 1997, Duke Power acquired unused property along the Little Tennessee River to build a new power line.  After the line was completed, Duke deeded the property to the Town of Franklin and they enlisted Macon County to partner with them on the development of the Little Tennessee River Greenway.  Two major grants were received to restore the riverbanks, build trails, picnic shelters and bridges across the river.
Providing a cornucopia of wildflowers and wildlife, the Greenway cuts a meandering path of nearly five miles through Franklin.  Reflecting the extraordinarily rich diversity of the Macon County landscape, visitors experience wetlands, stroll through two railroad cuts left behind by the Tallulah Falls Railroad, wander alongside an old pasture, catch sight of the desert agave plant, and experience the upland woods.  It is also an early migration quarter for birds and a unique distribution system for a large variety of seeds deposited alongside the river during periods of flooding.
Friends of the Greenway, Inc. serve as good stewards of the Greenway, which in turn supports our economic development, heritage, recreation, health, environment, and a sense of community.  Nothing in our community has garnered more pride than the Little Tennessee River Greenway, the envy of many communities.

The Blue Ridge Heritage Trail is a program of the Blue Ridge National Heritage Area Partnership.