Quick Fact
A whittled-away bench sits under glass in the History Center at John C. Campbell Folk School, a tribute to the humble beginnings of the famous Brasstown Carvers.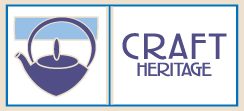 The John C. Campbell Folk School, near Brasstown, North Carolina, is one of the country's most remarkable centers for traditional arts and crafts. Year-round, the school offers week-long and weekend classes in music and crafts. Its craft shop, nature trails, and picturesque setting make it a great day-trip destination.
Founded in 1925 by progressive educators Olive Dame Campbell and Marguerite Butler, the John C. Campbell Folk School is dedicated to fostering creativity and community-mindedness in partnership with its local community. The school offers week-long and weekend classes in basketry, blacksmithing, book arts, cooking, dance, gardening, glass, instrument-making, jewelry, metalworking, music, painting, photography, quilting, woodworking, and many other subjects.
Designated a Historic District on the National Register of Historic Places, the John C. Campbell Folk School is nestled on 380 acres in a rolling farmland. The campus includes craft studios, a saw mill, meeting rooms, a covered outdoor dance pavilion, nature trails, a craft shop, vegetable gardens, and rustic lodgings. The school's main building, Keith House, contains one of the best dance floors in the country. Friday evening concerts (weekly) and Saturday evening dances (bi-monthly) are open to the public.
A destination unto itself, the Craft Shop at the Folk School offers carvings from the renowned Brasstown Carvers and a wide variety of craft items for sale from over 300 regional and national artists. Visitors are also welcome to stop by the school's craft studios and its History Center, which features exhibits on twentieth century Appalachian culture.
The campus features a variety of easy nature trails, including the Rivercane Walk, a quarter-mile creekside loop trail with sculptures from area artists honoring the local Cherokee heritage. Visitors are welcome to explore the grounds during daylight hours, check out the Craft Shop, peek in at the classes in session, and stroll the nature trails.

The Blue Ridge Heritage Trail is a program of the Blue Ridge National Heritage Area Partnership.