Quick Fact
Quilt Trails are a form of public art, mainly in rural areas. These colorful squares are installed on barns, outbuildings, community buildings in small towns, and more. It's fun to catch sight of one as you drive along the trail!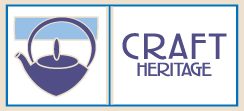 Quilts represent a much-loved symbol of comfort, family, heritage, and community, and the blocks on the trail provide splashes of color along major roads and in the rural countryside.
The Haywood County Quilt Trails (HCQT) project aims to engage the community by providing yet another reason to explore Haywood County and enjoy the surrounding beauty. Vibrant quilt patterns are painted on pre-built wooden squares ranging from two feet to eight feet in size.
Cultural and heritage lovers will experience the fun of locating blocks along the trails and learning the wonderful stories behind site locations and the quilt patterns represented on the blocks. Here is an example:
Dead Man in The Creek
In the winter of 1783, Indians began to steal horses and cattle from the Big Pigeon settlement. Major Peter Fine helped to raise a company of men and followed the Indians across the mountains of North Carolina where they killed one Indian and wounded others. The Indians returned fire, killing Vinette Fine, the brother of Peter. Because there was no time for grave digging, the ice in the nearby creek was broken and the body of Vinette was placed in the creek through a hole in the ice.
Visit www.haywoodquilttrails.com for more histories behind the beautiful quilt blocks you will see.  You can download the Haywood County Quilt Trails map brochure here. This is a heritage project of the Haywood County Tourism Development Authority.
Please be careful and cautious when driving our Quilt Trail. The trail is located on public county roads, and appropriate safety measures should be taken when stopping.

The Blue Ridge Heritage Trail is a program of the Blue Ridge National Heritage Area Partnership.