Quick Fact
Clay County was once part of the vast territory of the Cherokee Nation. This heritage is reflected in museum and library exhibits, the Cherokee Homestead outdoor exhibit, and the two-mile Quanassee Path that connects five Cherokee heritage sites.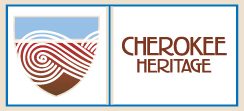 The town of Hayesville, in the far western corner of North Carolina, is located in a valley which once contained Quanassee, a thriving town that was part of the Valley Towns division of the Cherokee nation.  In the early 1700s, the core of Quanassee was located around Spikebuck Mound, which is located to the north of town on the bank of the Hiwassee River.
Visitors to Hayesville have a unique opportunity to visit a collection of heritage exhibits that enable the visitor to learn about the Cherokee way of life.
The Cherokee Homestead Exhibit, located in downtown Hayesville, is an outdoor exhibit which includes replicas of a 17th century winter house, summer house, corn crib, summer shelter, mound gardens,  dugout canoe, and public art depicting elements of the Cherokee culture. Informational kiosks at the exhibit enable free self-guided tours at any time.
The Clay County Historical & Arts Museum, located in an old jail since 1972 and adjacent to the Cherokee Homestead Exhibit, contains numerous examples of Cherokee heritage, art, and related historical information.  In a prominent corner of the Cherokee room sits a life-sized figure of a Cherokee woman basket weaver, made by local artist and Native American expert, Darry Wood.
The Cherokee Cultural Center, located at Moss Memorial Library, comprises Cherokee art, books, artifacts from the area, historical maps, educational displays, and resources for conducting genealogical searches and accessing electronic collections.
Linking these and other Cherokee sites is the two-mile Quanassee Path, a Cherokee History Trail that was developed to share the history and culture of the Cherokee people at five sites: the Cherokee Homestead Exhibit, the Clay County Museum, the Cherokee Cultural Center, Spikebuck Mound/Quanassee Town site, and the Cherokee Botanical Sanctuary.
Experience Cherokee Culture
A free  annual event on the third Saturday in September, the Cherokee Heritage Festival provides an opportunity for visitors to learn about the Cherokee culture.  Cherokee artisans demonstrate basket weaving, carving, pottery,  dart making, finger weaving,  and bead weaving.  Festival attendees will enjoy the expertise of Cherokee dancers, hear the majestic sounds of  flute music, learn about the Cherokee culture through stories and legends from Cherokee educators and demonstrators, and enjoy watching stickball and blowgun demonstrations.  You'll want to taste authentic frybread with special toppings and purchase an original piece of Cherokee art. Activities for children of all ages are available.
View this video to see more. Click here to learn more.

The Blue Ridge Heritage Trail is a program of the Blue Ridge National Heritage Area Partnership.