Quick Fact
The Hickory Nut Falls trail at Chimney Rock Park leads to a 404-foot waterfall, one of the highest waterfalls in the East.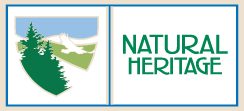 Chimney Rock at Chimney Rock State Park brings the best of the mountains together in one place. Stand atop the iconic Chimney and see amazing 75-mile views of the Hickory Nut Gorge and Lake Lure.  
With several unique hiking trails, the Park has something for everyone, from the family-friendly Great Woodland Adventure to the more adventurous Four Seasons trail which climbs more than 400 feet. Be sure to hike the Hickory Nut Falls trail where the reward is the 404-foot waterfall, one of the highest waterfalls in the East. Chimney Rock also offers guided rock climbing lessons for beginner to advanced climbers.  Leashed pets are welcome.
The Park is located only 25 miles southeast of Asheville, N.C. and can be accessed off the Blue Ridge Parkway at milepost 384.7. 
The Story of the Park
St. Louis physician Lucius B. Morse discovered the rugged beauty of Hickory Nut Gorge on his first visit in 1900. Intrigued by the towering Chimney Rock, he envisioned making this area accessible to the world while preserving its natural beauty. In 1902, with brothers Hiram and Asahel, he purchased a 64-acre tract that included Chimney Rock and the surrounding cliffs for $5000.
Over four generations, Dr. Morse and his family built bridges spanning the Rocky Broad River, paved a three-mile road into the Park and created a network of stairs to many unique vantage points, including the top of the Chimney. Improvements to the primitive trails provided easier access to the top of the mountain and Hickory Nut Falls. They added restaurants, lodging, educational facilities and programming, and a 26-story elevator making the mountain accessible to all.
The family's commitment to the dream of protecting and sharing this ecological wonder led them to sell the Park to the state of North Carolina on May 21, 2007, ensuring that the Morse family legacy of stewardship would forever be preserved. Their beloved Chimney Rock is now the focal point of the greater Chimney Rock State Park.

The Blue Ridge Heritage Trail is a program of the Blue Ridge National Heritage Area Partnership.