Quick Fact
According to Cherokee legend, the markings on the rock were created by Judaculla, a slant-eyed giant who dominated the mountains in years long past.
1,500 Year Old Petroglyphs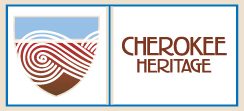 The Judaculla Rock cultural and archaeological site is one of America's most significant historical places. The rock is carved with approximately 1,548 designs, more than any other known petroglyph boulder in the eastern United States. Petroglyphs are images and designs engraved within a rock's surface to symbolize important places, stories or events.
Archaeologists believe intensive use of the site began over 3,000 years ago when the soapstone boulders were quarried for making bowls. Petroglyph carving began around 1,500 years ago and likely continued until European settlement disrupted Cherokee lifeways and traditions some 300 years ago.
Protection of Judaculla Rock Site
For nearly 100 years, the Parker family has been a good steward and protected the boulder on the farm from the vandalism that has defaced or destroyed many of North Carolina's petroglyph sites.
In 1959, MilasParker donated a one acre tract around the boulder to Jackson County. In 2011, grandson Jerry Parker placed 107 acres of the family farm into a permanent conservation easement that protects the broader cultural site and preserves the undeveloped mountain experience for generations to come.

The Blue Ridge Heritage Trail is a program of the Blue Ridge National Heritage Area Partnership.